4Paradigm was Invited to Join the Singapore Fintech Festival
2020.12.09
The Singapore Fintech Festival, the world's largest fintech event, kicked off on December 7th, attracting a range of leaders from technology and academia, including Gates Foundation
Famed as the world largest fintech event, the Singapore Fintech Festival kicked off on December 7th. Over 130 countries and regions were represented, with joint discussions on the future of fintech with prominent technological and academic leaders like Gates Foundation Co-Chair and Trustee Bill Gates, Google and Alphabet CEO Sundar Pichai, Microsoft CEO Satya Nadella, Nasdaq President and CEO Adena Friedman, Citi Incoming CEO Jane Fraser, Mastercard President and CEO-Elect Michael Miebach, Paypal President and CEO Dan Schulman.
The Monetary Authority of Singapore invited 4Paradigm Founder and CEO Dr Wenyuan Dai to participate in a 4-person expert panel on the 'Limits and Realities of AI', alongside BlackRock Global Head of Technology Kfir Godrich, Temasek Head of AI Strategy and Solution Dr Michael Zeller, and Oasis Labs Founder and CEO Dr Dawn Song. Each shared their thinking and best practices related to undertaking AI-driven transformation.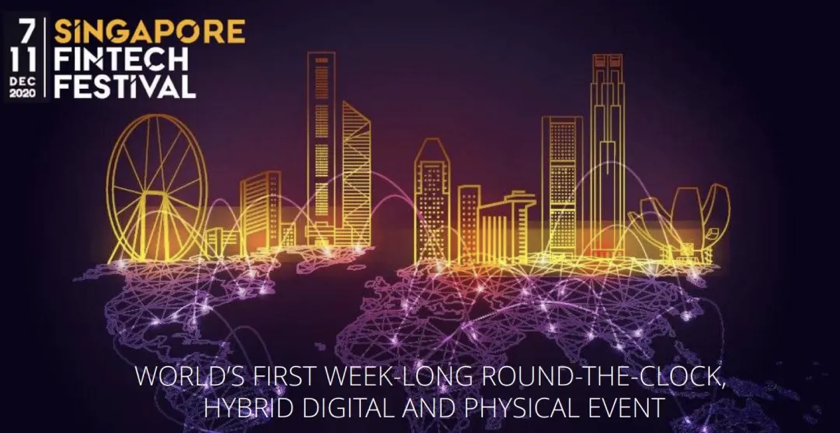 For his part, Dr Dai said: "The essence of AI is to find rules within data. The more rules the AI finds, the more precise the understanding of the issues, and the more accurate the results. AI can find rules hidden in the data across various industries and help those industries embrace the data science era. As an example, we can take 4Paradigm's AI deployments in the finance and retail industries. In finance, when 4Paradigm AI rule discovery increased the number of identified rules from just several thousand to hundreds of millions, our client, a large bank, increased the success rate of identifying credit card fraud by a factor of seven, and improved the success rate of its recommendations for individual wealth management products by a factor of five. In retail, when 4Paradigm AI rule discovery increased the number of identified rules to tends of millions, a nationwide restaurant chain saw a 50% improvement in the accuracy of its sales predictions and an 2% increase in the average online order price.
There is now a widespread appreciation of the value of AI. But how can organisations achieve comprehensive AI-driven digital transformation?
Dr Dai explained that the key to realising an AI-driven digital transformation is to rapidly undertake a large-scale deployment of AI. Two issues need to be resolved: the shortage of data scientists and the inefficiency of AI deployment. Regarding the first issue – the shortage of data scientists – the barrier to participating in the development of AI applications needs to be lowered to the point where even non-data scientists can join in. 4Paradigm developed an automated machine learning (AutoML) technology so intuitive that even non-technical business personnel can independently contribute to the development of AI applications. Based on this methodology, 4Paradigm AutoML reduced a bank's AI model development cycle from 400 hours all the way down to 10, , a bank served by 4Paradigm saw its AI model development cycle reduced to 10 hours from 400 hours and with improvements in the accuracy of predicted customer loss rates over manual models.
Regarding the second issue – the inefficiency of AI deployment – the complicated AI implementation process needs to be simplified and standardised. To this end, 4Paradigm divided AI deployment into four standard procedures: collection of behavioural data, collection of feedback data, model training, and model application. Leveraging this efficiency, one of 4Paradigm's large-scale clients managed to deploy AI applications for 100 of its business scenarios within a year.
Since its founding in 2014, 4Paradigm has been guided by its 'AI for Everyone' vision, helping organisations in sectors as diverse as financials, consumer, industrials, energy, and IT achieve AI-driven digital transformation. In each of the past two years, IDC has confirmed 4Paradigm's position as the leader in China's AI platform market.