IDC: 4Paradigm "far ahead" in Machine Learning Platform Market Share, Expands Lead
2020.06.24
Influential global market intelligence provider IDC has released its China Artificial Intelligence Software and Applications Tracker (2019 H2).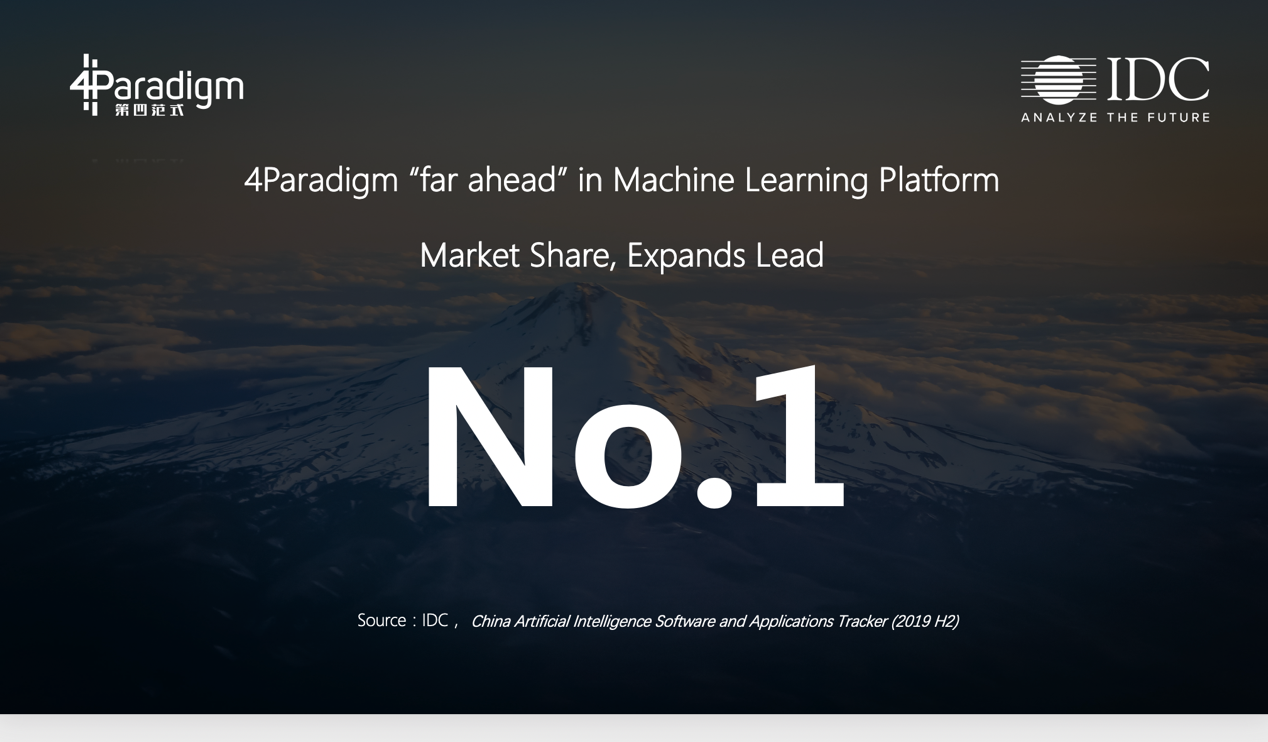 IDC concludes that "4Paradigm is far ahead in market share", leading all other machine learning platform players, including Alibaba, Baidu, Huawei, and Tencent. Moreover, it notes that 4Paradigm's lead over its competitors is widening.
This IDC Tracker follows on from an IDC MarketScape released in August last year, 2019 China Machine Learning Development Platforms Vendor Assessmen, which revealed 4Paradigm had taken the top share in China's machine learning platform market, not only beating several formidable domestic players, but also foreign giants like Amazon and IBM. Since then, 4Paradigm has successfully consolidated its No.1 position, moving well clear of the pack.